Dean Gorenc
BA, CHRP, AMP | CEO
Dean has over 10 years of senior management experience and holds a CHRP and AMP designation. Dean was in the private lending industry as National Director of Sales, prior to owning UrbanStar. His strengths include fundraising, product development, dealing with investors and equity capital providers at an executive and board level. Dean has raised over $500 million in a wholesale and retail capacity during this time.
Dean is a graduate from the University of Calgary. Prior to embarking on his career in real estate, he worked as an organizational, training and development specialist. He has specialized in startup companies, which have included Canadian Horizons, Westjet Airlines, ZIP Air, and Destina.ca. Dean also assisted several Executive teams with change management initiatives; the companies have included Halliburton and Air Canada.
Dean is also a Mortgage Broker operating his mortgage brokerage as UrbanStar Mortgages.

Andre Benson
VICE PRESIDENT OPERATIONS
Andre has over 20 years in Business Development and Operations in the energy industry and has over 13 years in senior management positions within several public and private service companies. Andre has extensive experience with product development, marketing, client accountability, capital acquisition and operational efficiency. Andre is also a licensed realtor with specialized knowledge of local municipal and provincial Real Estate markets in Alberta, Canada.
Andre's experience has been focused on accountability and team success within the organization resulting in the timely deliverability of value and increasing growth and efficiency of the investments.

Arata Matsushita
PRESIDENT ASIA PACIFIC
Arata graduated from the University of Michigan with a bachelor's degree in economics. With over 30 years of financial industry experience, Arata has worked as a sales group head and analyst at such firms as; Chemical Bank (now JP Morgan Chase), Lehman Brothers, UBS and Scotiabank. While based in Tokyo, Arata has been an overseas investment advisor with a British asset advisory firm since 2009. Arata joined UrbanStar in 2015.

Tanya Brown
MANAGER OF INVESTOR RELATIONS, PARALEGAL
Tanya has over 25 years in Real Estate Law. Her primary expertise is in Commercial Real Estate. Tanya spent 2 years in-house working with a Real Estate REIT and Land Development Investments. Tanya spent the last 3 years building her law firm into one of the top residential law firm in Calgary.

Jennie Chiang
CORPORATE CONTROLLER
Jennie is responsible for overall operations of accounting, administration, financial reporting, payroll, and securities offerings of Urbanstar Group of Companies. Prior to joining UrbanStar, she worked as managers with Canadian and international banks, corporate accountant with a technology company and consultant for a mid – size oil corporation. She also worked in public practice providing tax services for individual and private corporations. She graduated in Business Administration from Dundee College of Commerce, Dundee, Scotland.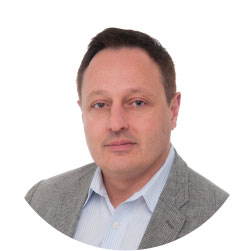 UrbanStar Team: Originally private real estate investors themselves, their inspiration was to create a real estate based investment company that places the investor first.
Dean Gorenc, CEO UrbanStar